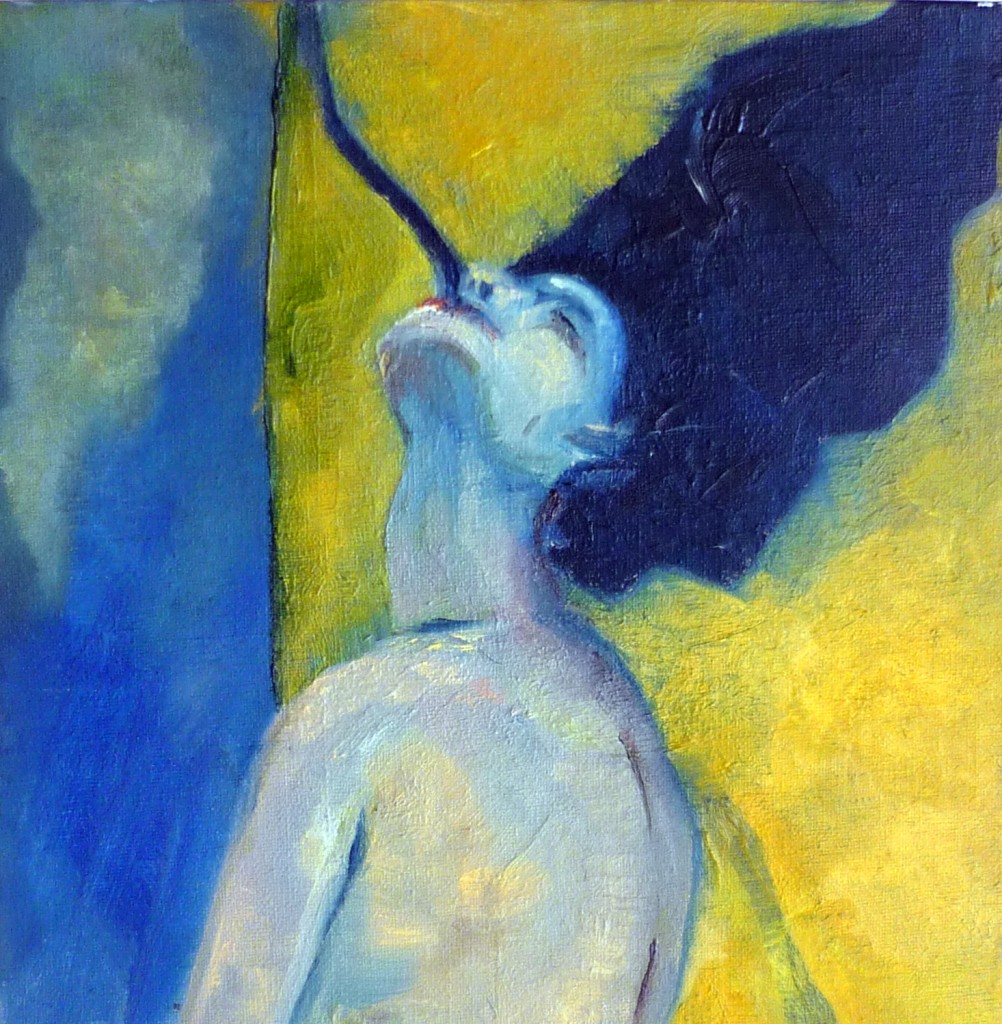 Suzanne Mortell is a fine artist from Bruree, Co. Limerick, Ireland. After graduating with an Honours degree in Fine Art from Limerick College of Art and Design she travelled through South America, New Zealand and Asia. While in New Zealand she worked in a fine art gallery learning about business side of the art world.
Suzanne's work is inspired by the female form, religious figures and childhood memories and stories. Her older work repeatedly uses the female form, exploring its duality of control and objectification in religion, stories, songs and iconic imagery. The imagery in her most recent work focuses on stories about the area where she grew up. These new paintings have focused on coloquial sayings, poetry and her own coded emotional projection onto animals, buildings and objects.
One common thread in all of Suzanne's work is her use and application of colour. She purposely layers bright colours to draw the eye while using it to disguise a melancholie often coded subject matter and narrative in her paintings.